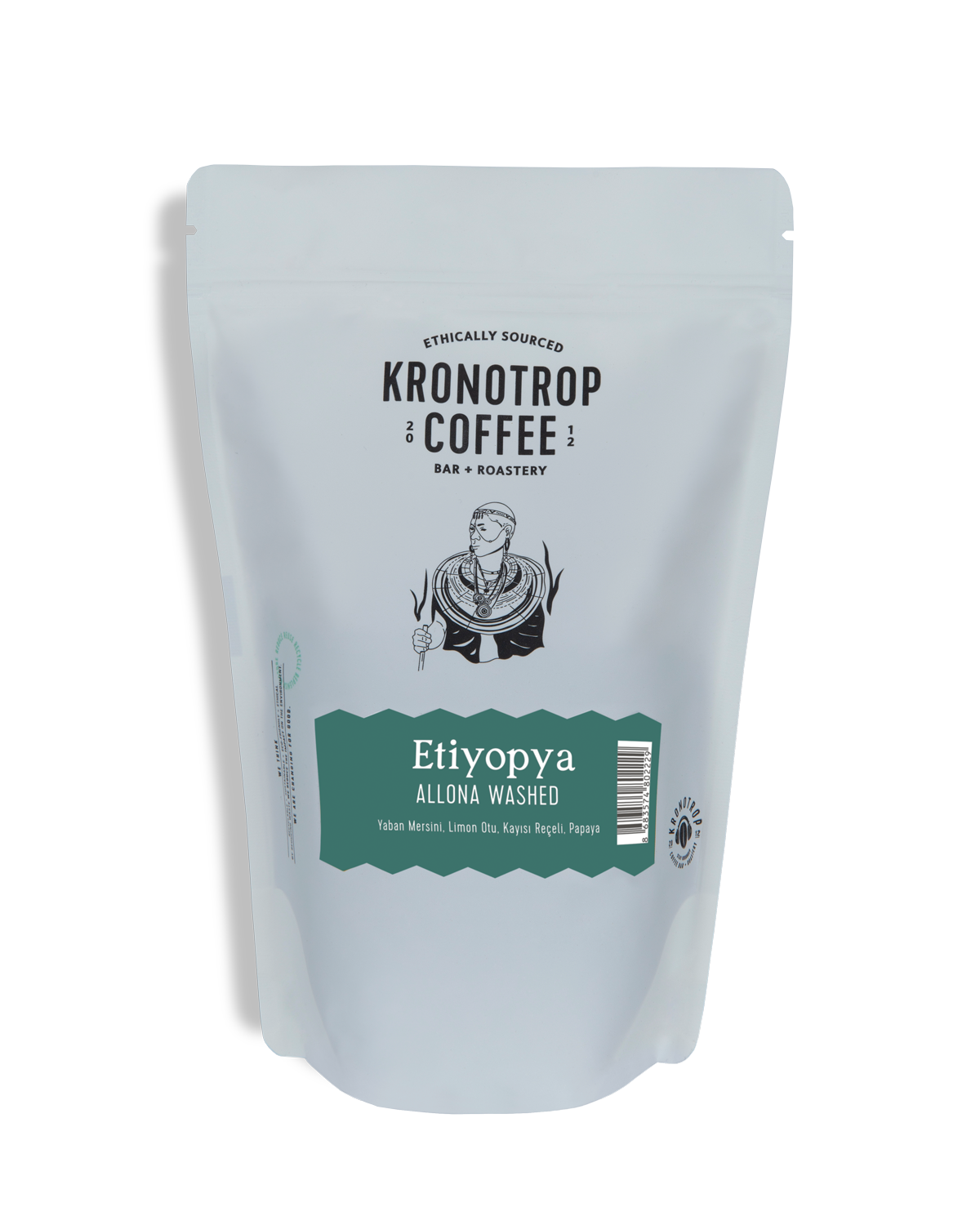 290,00₺
Very fresh coffee is not tasty. What is degassing and how can we ensure the preservation of the coffee's freshness?
Coffee releases carbon dioxide and carbon monoxide gases during the one-week period after roasting, and these gases contribute to sour flavors in coffee and leave a dry sensation on the palate.
These gases do not have any negative effects on health, but they can affect the taste experience negatively.
The release of gases decreases day by day, and by the fifth day after roasting, the negative flavors caused by freshness are significantly reduced in brewed filter coffee.
Therefore, we recommend waiting at least 5 days for degassing in our filter roast profiles, and at least 10 days for espresso.
As soon as we roast our coffees, we pack them in airtight, zippered, special coffee bags.
This way, when you don't open the package, the coffee maintains its freshness for 3 months.
After opening the package, store it in a cool, dry place away from sunlight and spices.
Simply keeping the package closed is sufficient for the 250-gram bag you purchased.
If you are transferring it to another container, you can use an airtight jar with a seal or a zippered bag that doesn't allow air in.
Do not refrigerate your coffee, and try to consume it within 2 weeks after opening the package. Brew your coffee as soon as you grind it.
Use a scale. You can check our recipes on our website for brewing recommendations.
Enjoy your coffee.
Etiyopya Allona Washed
This coffee has been produced by a relatively new formed cooperative called Allona, Coffee has grown here for generations but was traditionally processed using the dry, natural method. Farmers paid little attention to quality control. Despite an ideal climate and altitude for coffee growing, the area's coffee was synonymous with poor quality.
Year after year, farmers received low prices for their coffee, earning little income as a result. On paper these farmers had it all; very high altitude, rich and fertile soils, Ethiopia's incredibly complex heirloom varietals and good rainfall. The missing link was quality control. Now that this has been addressed, the Allona farmers produce coffees of outstanding quality with scores of 90+ being achieved. From here the coffee is transported to the capital Addis Ababa as parchment, only after the purchase contract is in place, where is it prepared for export using modern equipment that removes the parchment layer and grades the coffee by density, size, and and optical sorter. It's safe to say our buying team spent several hundred hours completing our Ethiopian purchases this year, along with the guys from our office in Ethiopia.
The lots is made up mainly the endemic landrace varietals (A.K.A. Heirloom) that has been passed down within the families throughout the years, the culture of ripe picking and a very clean process is paramount within the group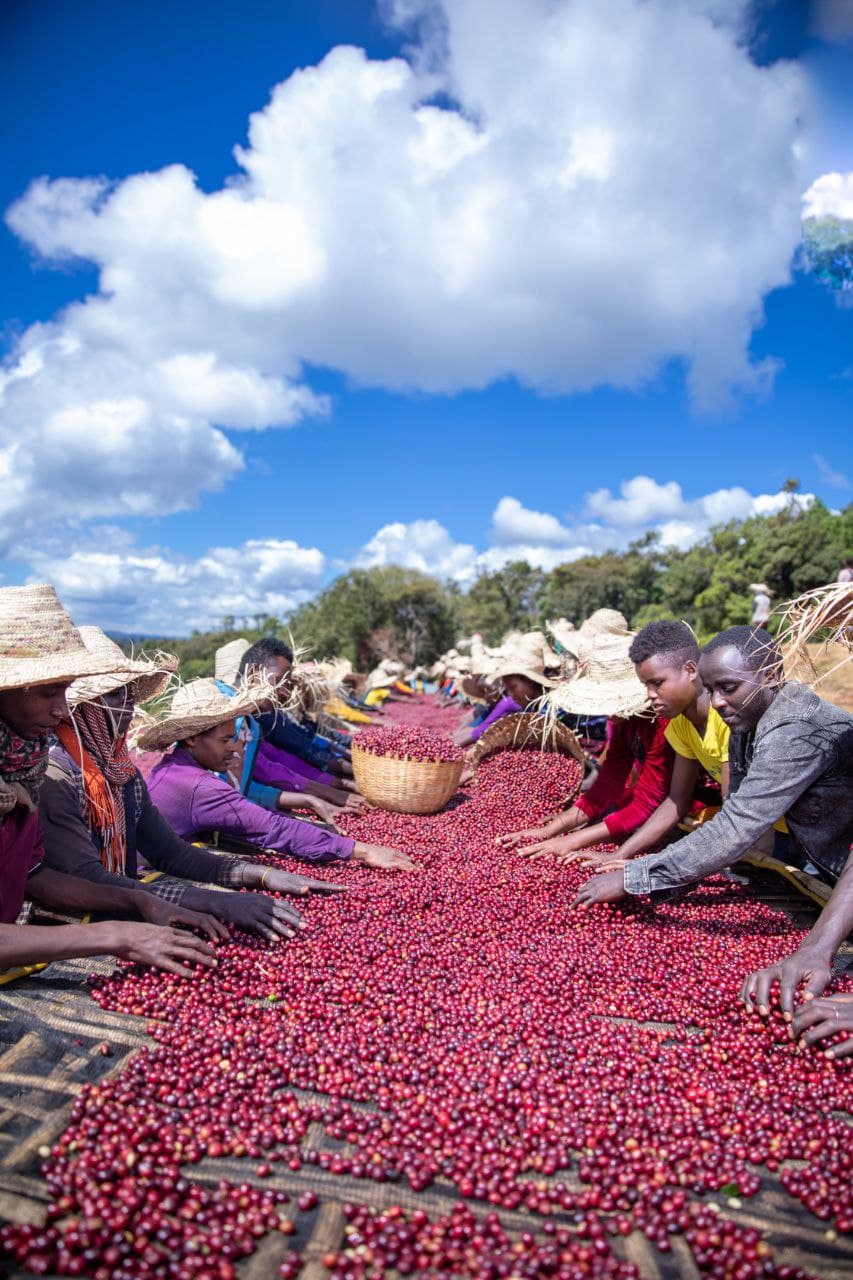 Region: Guji
Farm: Allona
Altitude: 1900 - 2100 m
Variety: Heirloom
Process: Washed

Cupping notes;
Blueberry, lemongrass, apricot jam, papaya