Frequently Asked Questions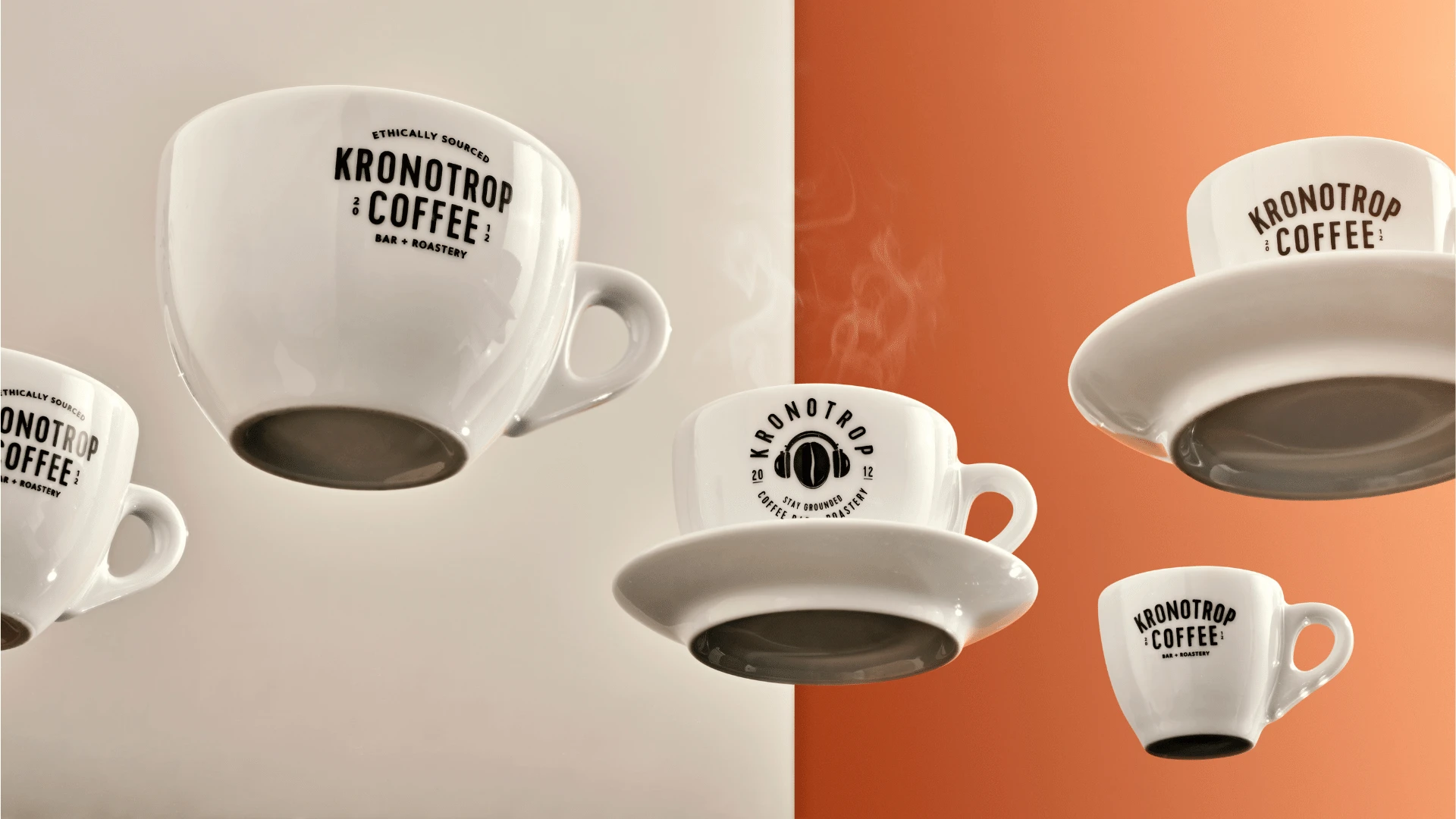 Which subscription should I start?
There are three types of coffee subscriptions available: Filter, Espresso, and Automatic Machine. Choose the one that best suits the equipment available at your home or office. You must then select the duration, frequency, and size you prefer. 'Duration' refers to the length of the subscription e.g., 3 months, while 'Frequency' determines how often you want to receive packages in each month e.g, twice per month. Finally, 'Size' refers to the amount of coffee contained in each package e.g., 250g. We recommend selecting the package size based on your total monthly consumption and opting for less frequent delivery (e.g, 1kg coffee delivered once a month). Although shipping is free for subscriptions, opting for a larger package with less frequent delivery reduces effort, diesel consumption, and cost. We offer three distinct roasting profiles: Espresso, Filter, and Dark. Each profile has its own subscription package. We roast all our coffees in the Filter profile; however, only our 'flagship' coffees are roasted in the Espresso and Dark profiles.
How long after opening the package should I consume the coffee beans?
For optimal freshness, we recommend consuming your coffee beans within one month after opening the package.
How long will coffee beans stay fresh if the package remains unopened?
Coffee beans can maintain their freshness for up to three months if their package remains unopened.
How often are our beans roasted?
We roast all our coffees at least once a week. Unless it's a public holiday or an apocalypse, our normal roasting days are Mondays and Tuesdays.
I started the Filter subscription, which coffees should I choose?
If you're interested in trying different flavours, select the "Surprise" option. With each package, we will send you a different coffee, making the choice for you. This adds an element of excitement as you get to experience various coffees with each delivery. It's the most enjoyable part :)
If you have specific preferences and prefer to stick to certain coffees, you can customise your options when starting your subscription. However, even if you choose this option, you still have the option to choose the "Surprise" selection. This way, you can discover new coffees throughout your subscription.
For those who want full control over the coffee selection in each package, you can choose your preferred coffees from the options available for that week. Simply update your coffee preferences in the subscription settings no later than Tuesday of the week when your package is scheduled to arrive. For example, if you select three different choices for a "3 x 250 g" package subscription, you will receive three different coffees. However, if you choose only one coffee, all three packages will be prepared with the same coffee based on your selection
If you're seeking a balanced coffee that can be enjoyed at any time of the day without overwhelming the palate, and you prefer a more straightforward experience without floral or fruity notes, consider our "flagship" coffees. You don't need a specific "filter" subscription for this. You can choose the more economical "espresso" subscription, but please remember to mention "I don't want an espresso profile" in the order note. It's important to note that filter coffee can still be brewed from coffees in the espresso profile. The main distinction between the two lies in the degree of roasting.
What is the difference between your roasting profiles? What does Espresso, Filter and Dark mean?
There is a fundamental difference between the roasting levels of the espresso and filter profiles. The "filter profile" is a light roast, the "espresso profile" a medium roast, and the "dark profile" a dark roast.
All our coffees are available in the filter profile. Light roasted coffees offer a relatively broader flavour spectrum compared to dark roasted ones. With light roasts, you can experience a wide range of flavours, from citrus fruits to forest fruits, berries, flowers, spices, and caramelised notes. As the degree of roasting increases, this flavour range becomes more limited.
Brewing methods that involve more variables, such as espresso, provide a more balanced response to different roasting profiles compared to the filter coffee brewing technique. This is why we developed a slightly darker, medium roast espresso profile. In this profile, the fruity flavours found in the filter profile transform into more bitter, caramelised, and molasses-like flavours.
Moving on to the dark profile, we go beyond the espresso roast level. The main reason behind creating the Dark profile is the increasing popularity of domestic automatic espresso machines. These machines, equipped with built-in grinders, instantly grind and brew coffee. This convenient solution alleviates concerns about freshness and taste. However, the optimisations made to make these machines more accessible have led to limitations in their grinding capabilities. They work best with softer beans that can be easily ground. This is where the "dark" profile comes in. Darker roasted beans are more brittle, making them suitable for smooth and easy brewing in domestic automatic machines.
Can I brew filter coffee or Turkish coffee using the espresso profile?
Technically, yes :)
Even though we label the roast profile as 'espresso,' you are not limited to only brewing espresso. The difference between the espresso and filter profiles is that is that the espresso profile is a slightly darker roast. Typically, darker roasts offer more caramelised and bitter flavours. If you prefer a fuller, darker, and more intense flavour experience, then we recommend choosing "espresso" roasted coffees for your filter or even for Turkish coffee.
I can't see the coffees I selected when I started my subscription, can I not order them again?
We're always refreshing our core inventory, so there's always something new to discover. If you check out the "About our Coffees" page on our website, you'll see that we've offered a variety of beans to our customers since we started this business.
You may not be currently seeing the beans you want or love for a few reasons. The first is it may be the end of the harvest season, and we might have to wait a few months for the next batch. Also, we love exploring new flavours, and because we work with small producers and avoid strict contracts, another roaster may have already reserved this coffee for the next harvest before we could. It's a bit of a long story, but in a nutshell, we don't want to pressure the producers with fixed prices. We prefer to adjust to changes in foreign exchange rates and costs to protect both the product and the producers.
Why can't I choose different coffees for my espresso or automatic machine subscription?
We don't roast all our coffees in the "espresso" profile. This profile is reserved for our "flagship" coffees, such as the Peru Huabal and the Ethiopian Korcha. We wanted to separate these coffees from our filter coffee subscription to make them more accessible and affordable, but in doing so, we removed the option to choose different coffees.
Another reason we don't offer a range of coffees in the espresso subscription is that we prefer to keep things consistent in our shops. We realised that it didn't make sense to calibrate the coffee grinder every time we changed the coffee, considering the hard work done on the farm. Therefore, we decided to change the espresso preference seasonally rather than weekly or monthly.
If you're interested in trying different flavours while brewing espresso at home and want a unique experience with each package, we recommend choosing our "filter coffee subscription." Even if you have a variety of coffee machines at home, you can still use the coffees we roast for filter coffee to make different espresso shots.
Can I brew filter coffee or Turkish coffee using the filter profile?
Technically, yes :)
Even though we label the roast profile as 'filter,' you are not limited to only brewing filter coffee. The difference between the filter and espresso profiles is that is that the filter profile is a slightly lighter roast. Light roasted coffees are typically known for their fruity, floral, and high acidity flavours. If you trust your espresso brewing skills and are looking for a new espresso flavour, you may consider trying our coffees roasted in the 'filter' profile. The filter profile is also suitable for brewing Turkish coffee, and is known to provide delicious results.
Your coffees are so good! What's your secret?
Well, to be honest, it's the hard work of the farmers that makes it all possible. We simply roast and pack the coffee, doing our best to ensure it reaches you safely. Of course, enjoying a truly delicious cup of coffee relies on various factors, and the roasting process does have a significant role to play. Our aim is to bring out the full potential of the green beans in the best possible way.
Can I use my Kronotrop application gift on your website?
Unfortunately, the gifts received through the Kronotrop mobile application are only redeemable in store and cannot be used for online shopping on our website.
Turkish coffee from Kenya?
Why not try Turkish coffee from Kenya? If you're open to exploring different flavours, you can brew Turkish coffee using any type of coffee. The term "Turkish coffee" refers to the brewing method and extraction level, rather than a specific type of coffee. When you finely grind coffee resembling powdered sugar and brew it in a Cezve, it's considered Turkish coffee. However, the coffee itself can be of high quality. Our suggestion for Turkish coffee is to choose coffees roasted in the "filter profile", which is a lighter roast. Turkish coffee can be made with any coffee and enjoyed with pleasure. We love the experience of savouring a Turkish coffee that tastes like a sun-dried Ethiopian fruit juice or a rich hot chocolate from a washed Guatemalan bean.
Why are fewer espresso bean options available?
We don't roast all our coffees in the "espresso" profile. This profile is reserved for our "flagship" coffees, such as the Peru Huabal and the Ethiopian Korcha.  For us, it is important to maintain stability in our stores, considering the effort involved in harvesting the beans and calibrating the grinders accordingly. That's why we opt for seasonal changes in our espresso coffee selection, instead of frequent adjustments on a weekly or monthly basis.
Another reason is that we have very few espresso customers. To ensure freshness, we cannot roast espresso from every coffee on a weekly basis because it's not a popular choice. Finding buyers becomes difficult after 3 to 4 weeks from the roasting date. Limiting the options allows us to offer fresh coffee, which is our priority.
However, if you have decent coffee brewing equipment at home, such as the Weber Workshop paired with a Linea Mini, you can still enjoy different espresso shots using the coffees we roast for filter coffee. While we don't offer omni profiles, our filter coffee profiles typically have a roasting development rate (DTR) of around 20%.
Do you offer any discounts for bulk coffee purchases for office settings?
Certainly! We can offer a special discount based on the amount of coffee you purchase. To discuss further, please feel free to email us at info@kronotrop.com.tr"
How long will ground coffee remain fresh?
We suggest purchasing whole coffee beans and grinding them just before brewing, as grinding coffee speeds up the loss of the coffee's aroma. If you don't have a grinder at home and need to buy pre-ground coffee, we recommend brewing and consuming the ground coffee within 7 to 10 days to maintain its freshness.
How is coffee decaffeinated?
The decaffeination process occurs prior to roasting when the coffee beans are still green. The green coffee beans are soaked in a solvent liquid, such as ethyl acetate or carbon dioxide. This liquid helps separate the caffeine from the beans however, it also removes the beans' other flavourful components. Once the caffeine is separated, the solvent liquid is filtered to eliminate the caffeine, and the beans are returned to soak in the remaining liquid. This process helps ensure that the beans retain their taste even after decaffeination.
For more detailed information, you can visit: https://en.wikipedia.org/wiki/Decaffeination
How much caffeine is contained in your coffees?
Dry coffee beans contain approximately 1% of caffeine.
Where can I find information on how to brew coffee?
You can visit our Brew Methods page (link: https://www.kronotrop.com.tr/demleme-teknikleri) for information on how to brew your purchased coffee in your preferred method . Otherwise, you can always email us at kahve@kronotrop.com.tr
What are your working hours?
The opening and closing hours of each Kronotrop store vary depending on the location. You can find the specific working hours of each store on the ""Kronotrop Stores"" page of our website.
The team at www.kronotrop.com.tr is available from 10:00 to 20:00 on weekdays.
How should I clean my coffee equipment?
All you need to clean your coffee equipment is baking soda, vinegar, a brush, and white rice.
Baking soda is effective at removing coffee stains, while a 50% diluted vinegar solution can help with removing mineral deposits and build-up. Additionally, grinding white rice through your grinder is a practical solution for cleaning grinder burrs.
Protection and processing of personal data
The processing of personal data is governed by Article 5 of the Personal Data Protection Law (the ""Law""). Personal data is processed automatically based on the legal grounds of ""necessity for the performance of a contract"" and ""legitimate interests of the data controller, provided that it does not infringe upon the fundamental rights and freedoms of the data subject.
To exercise your rights as outlined in Article 11 of the Law, which covers the rights of individuals, you can submit your application through our website www.kronotrop.com.tr. Please complete the application form provided at this link: https://www.kronotrop.com.tr/pdf/kvkk_basvuru.pdf. Alternatively, you can send your application to info@kronotrop.com.tr using the email address registered in our system, or submit a written application to Kronotrop Food and Beverage AŞ at the following address: Maslak Mah. AOS 2. Section 6. Sokak No: 144, 34398 Sarıyer / Istanbul.
Can I pick up my online order from a nearby branch?
Unfortunately, we do not offer the option to pick up orders from our branches as our online shopping orders are processed from a specific warehouse.
Do my online purchases count towards loyalty card stamps on the Kronotrop app?
Unfortunately, purchases made on our website do not earn loyalty card stamps on the Kronotrop app.
Can I change the delivery address for my subscription?
Certainly! You have the flexibility to update your subscription settings, including changing the delivery address, by logging into your account and clicking on ""subscriptions"" to make the necessary changes.
Can I change the coffees I selected in my subscription?
Yes, you have the flexibility to adjust your coffee preferences in line with your subscription package.
Can I freeze my subscription?
Yes, you can delay the delivery of your next package for as long as you need by logging into your account and adjusting your subscription settings.
When are subscription packages sent out? And what does the date (e.g, 6/2022) on my first 1st package mean?
We dispatch subscription packages every Wednesday on a weekly basis. The date notation on your 1st package indicates the week of the year that it will be sent out (e.g., 6/2022 = Wednesday, 9 February).
Why was my order cancelled?
In the event of undelivered orders or interruptions in the production process, Kronotrop reserves the right to cancel orders without any obligation. The applicable fee will be refunded to the original payment method, such as your credit card or bank account, within 3-7 days.
Can I exchange a product I purchased?
Direct exchanges for purchased products are not available. However, you may return the product and replace it with the desired item without an additional fee. Please send your request to kahve@kronotrop.com.tr
The product I received is damaged or defective. What steps should I take?
If you have received a damaged or defective product from Kronotrop, you have the option to return it within 14 days and receive a refund. To initiate the process, please contact us via email at kahve@kronotrop.com.tr explaining the issue. We will provide you with further instructions and arrange free return shipping for your package.
The products I received do not match my order. What steps should I take?
If you have received products that are different from what you ordered, please email kahve@kronotrop.com.tr
Kronotrop's bank account details
Please find below the bank account information for your kronotrop.com.tr purchases:

 Bank Name: İş Bankası (64)
Account Holder Name: Kronotrop Food and Beverage AŞ
Account Number: 19534
IBAN: TR49 0006 4000 0011 3990 0195 34

 Please ensure you include your order number in the payment description when making a bank transfer. Once you have transferred the payment, please send a copy of the transaction receipt to kahve@kronotrop.com.tr
I want to return the product I purchased. What should I do?
Due to food safety regulations, we cannot accept returns for food, beverages, or other perishable items intended for daily consumption. If you are dissatisfied with the taste of the product, we are unable to offer a refund. Additionally, packaged agricultural and food products cannot be returned. However, if you are not satisfied with unused, undamaged equipment, textiles, or other non-food items you have purchased, you may return them within 14 days for a refund. To initiate the return process, please contact us via email at kahve@kronotrop.com.tr or call us at 0850 460 7676 during business hours.
Return Address: Kronotrop Food and Beverage AŞ / Maslak Mah. AOS 2nd Section 6th Street No: 144, 34398 Sariyer/Istanbul
Important Information:
All items you wish to return must be securely packaged in their original packaging, undamaged, unused and with tags. For the return shipping of fragile items, please ensure they are packed in the same protective materials (e.g., styrofoam, bubble wrap, parcel paper) as they were delivered to you. The customer is responsible for any damage that occurs during the return shipment.
Once we have verified that the returned product meets our return conditions, you will receive an email notification regarding the status of your return. The refund amount will be processed within 3-5 business days from the confirmation message sent to your email.
If the return conditions are not met, the respective product will be sent back to your address free of charge via courier.
In cases where the returned product complies with our return conditions, the refund process with being on the day the product is received by us. Please note that the time it takes for the refund to appear in your account depends on your bank. Refunds to credit cards are typically reflected within 5 days, while wire transfer payments may take up to 1 week to process.
When will my order arrive?
Packages are typically delivered within 1 to 3 business days in Istanbul and its surrounding areas.
When are orders placed on Fridays shipped?
Orders placed before 15:00 on weekdays will be shipped on the same day. You can expect to receive your order within 1 to 3 business days from the date of shipment. Please note that orders placed after 15:00 on Fridays will be shipped on the following Monday.
My package came a little damaged, is this a problem?
If your package is not torn or punctured, slight crushing or battering should not be a problem. Our coffee packaging is designed with a low barrier film and is 100% recyclable, while still providing adequate protection against physical damage.
General Shipping Information
Purchases made on our website www.kronotrop.com.tr are typically delivered within 1-3 business days within Istanbul, and within 1-5 business days for all cities outside Istanbul. The delivery timeframe is dependent on the courier company mentioned on your invoice, as well as the product or service you have purchased.
Orders placed before 15:00 on Friday will usually be shipped by Saturday. However, some orders may be shipped on Monday. Any orders placed after 15:00 on Friday will be processed on the following Monday and may not arrive before Tuesday. Please be aware that there is no delivery service on Sundays.
To ensure prompt delivery, please provide clear and accurate address information. You may also include any additional details for your address, such as landmarks or specific instructions e.g., enter from Serhat Market, take the third street. If you require an e-invoice, please include your TR ID number.
When you receive your package, please open it in the presence of the courier and carefully check the contents of your order. If you notice any errors or omissions, please contact us immediately by sending an email to kahve@kronotrop.com.tr or by calling 0850 460 7676 during business hours.