Brew Methods
Aeropress
Portable and lightweight, the AeroPress prepares a sweet, full cup wherever you are: at home, camping or out and about. This particular method is best when you're on the go or don't have a scale.
Dose
18 g
Water
180 ml
Water temprature
92-94C
Brewing time
2 minutes
Equipment
Coffee beans
Scale
Aeropress
Filter paper
Grinder
Kettle
Cup
Wooden spoon
Timer
Water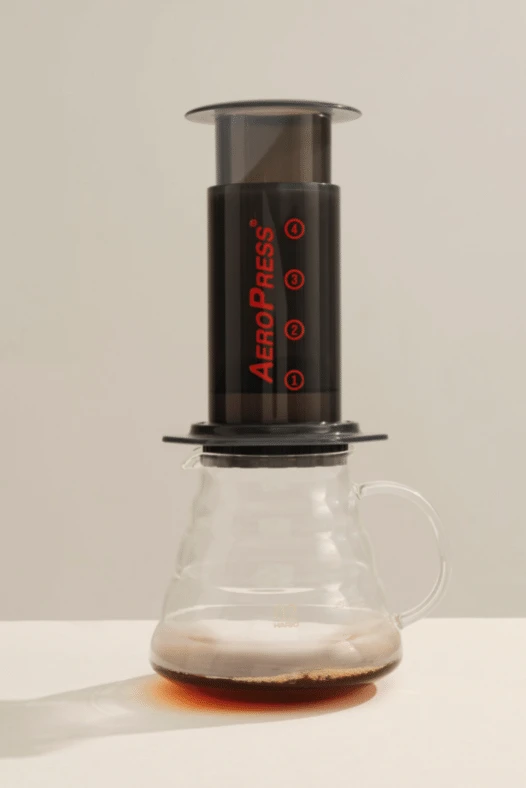 Grind your coffee beans slightly finer than you would for a filter coffee.

If you don't have a scale, you can use the spoon included with the AeroPress, which holds approximately 18 g of coffee, equivalent to 2.5 tablespoons.

Heat your water to a temperature between 92-94°C (197-201°F). Avoid boiling the water and then cooling. Use filtered water for best results however, if filtered water is not available, you can also use natural spring water.

Insert the filter paper into the perforated filter cap and screw it in place.

Rinse the AeroPress, your cup, and the filter paper with plenty of hot water to remove any paper smell.

Place your cup on the scale and position the AeroPress on top of it.