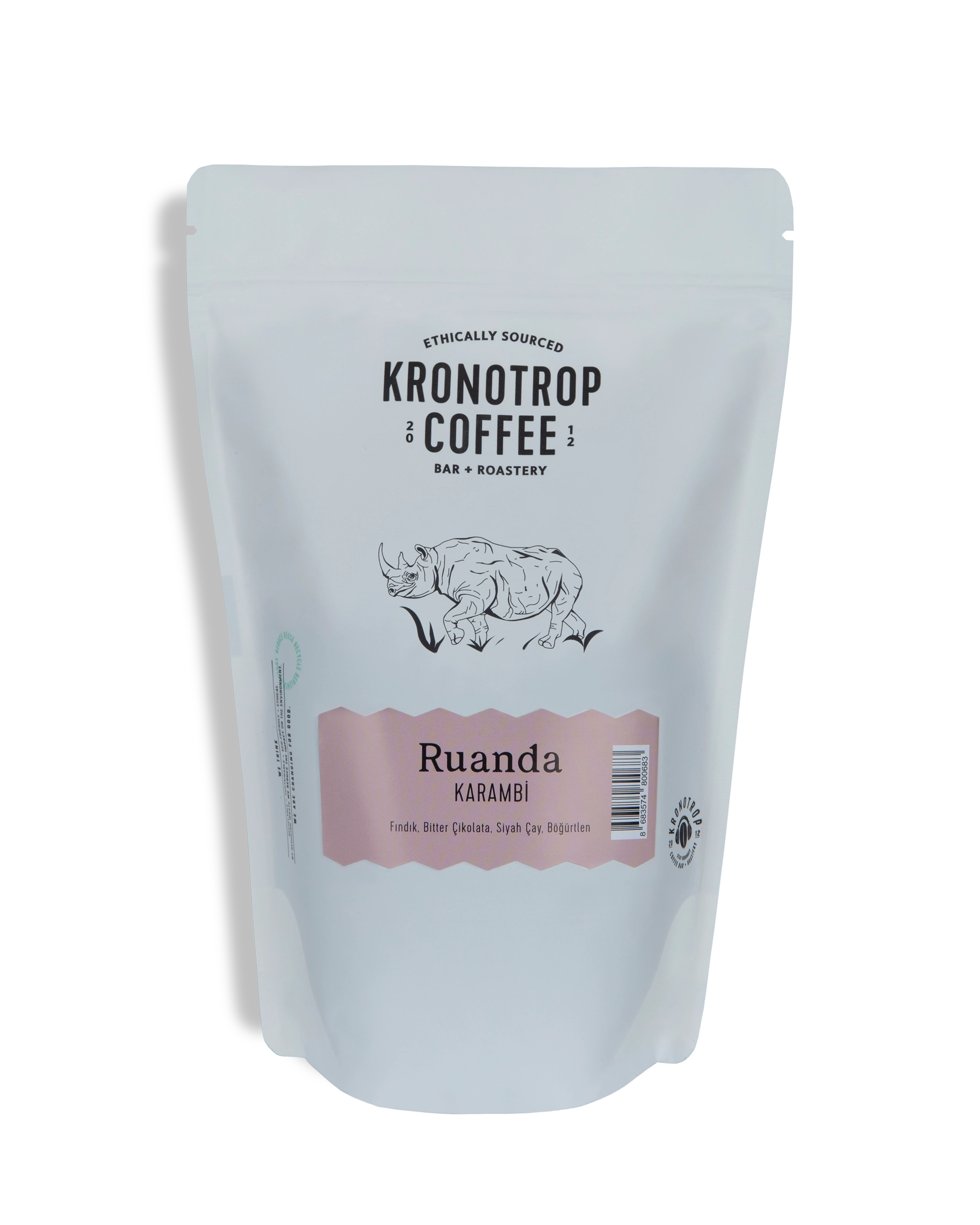 Hazelnut, dark chocolate, black tea, blackberry
260,00₺
Very fresh coffee is not tasty. What is degassing and how can we ensure the preservation of the coffee's freshness?
Coffee releases carbon dioxide and carbon monoxide gases during the one-week period after roasting, and these gases contribute to sour flavors in coffee and leave a dry sensation on the palate.
These gases do not have any negative effects on health, but they can affect the taste experience negatively.
The release of gases decreases day by day, and by the fifth day after roasting, the negative flavors caused by freshness are significantly reduced in brewed filter coffee.
Therefore, we recommend waiting at least 5 days for degassing in our filter roast profiles, and at least 10 days for espresso.
As soon as we roast our coffees, we pack them in airtight, zippered, special coffee bags.
This way, when you don't open the package, the coffee maintains its freshness for 3 months.
After opening the package, store it in a cool, dry place away from sunlight and spices.
Simply keeping the package closed is sufficient for the 250-gram bag you purchased.
If you are transferring it to another container, you can use an airtight jar with a seal or a zippered bag that doesn't allow air in.
Do not refrigerate your coffee, and try to consume it within 2 weeks after opening the package. Brew your coffee as soon as you grind it.
Use a scale. You can check our recipes on our website for brewing recommendations.
Enjoy your coffee.
Rwanda Karambi
Nestled in the hills of the Congo Nile Trail near the Nyunga National Park, lies the Karambi coffee washing station, located 1893 m above sea level and a 4-hour drive from the city of Kigali.
In this region coffee trees grow in clay soil and a temperate tropical climate with two distinct seasons - one cold and the other hot and dry. The area receives the most rainfall between April to May and October to December, making it the ideal location for coffee cultivation. Harvest is mostly done during the rainy season, between March and May. On average, Karambi CWS processes an impressive 500 tons of coffee fruit per season.
Rwacof Exports works with 780 farmers, of whom 33% are women and 67% are men, and have added half-washed (honey), sun-dried (natural), and half-washed anaerobic processing methods to their product range to increase premium sales and fairly compensate the farmers.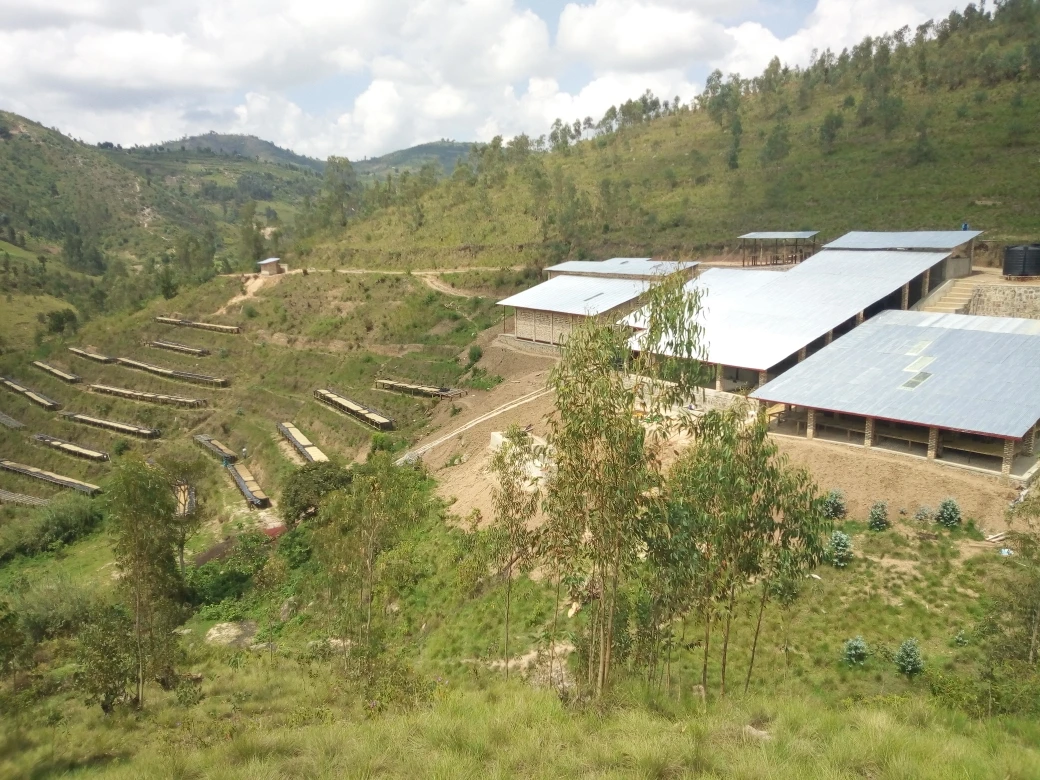 Information:;
District: Nyamasheke
Established: 2006
Altitude: 1,893 m
Variety: Bourbon, Jackson
Process: Washed
Fermentation time: 20-24 hours
Rainfall: 800 mm average
Temperature: 24°C average
Number of Farmers: 780 (Male: 67%, Female: % 33)
Tasting notes;
Upon tasting, you'll discover hints of hazelnut and dark chocolate, along with notes of black tea and blackberry, all accompanied by a bright acidity and creamy, smooth body. The aftertaste is sweet and long-lasting.