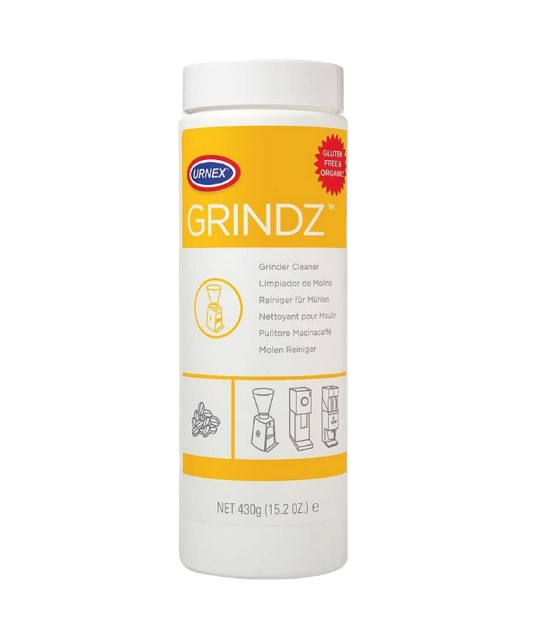 Urnex Grindz Grinder Cleaning Tablet
Designed for routine cleaning of industrial and household coffee grinders.
1.100,00₺
Explanation
This product is designed for routine cleaning of household or industrial coffee grinders.
It is safe for use with metal alloys and will not cause degradation.
It is a natural and gluten-free cleaner that removes the oils that accumulate in coffee burrs over time, as well as particles that adhere to the burrs, helping to eliminate unpleasant odors that can develop.
This product helps prolong the life of the burrs and does not require disassembly for thorough cleaning. Simply empty the coffee in the grinder chamber, add the specified amount of GRINDZ tablets, and run the grinder.