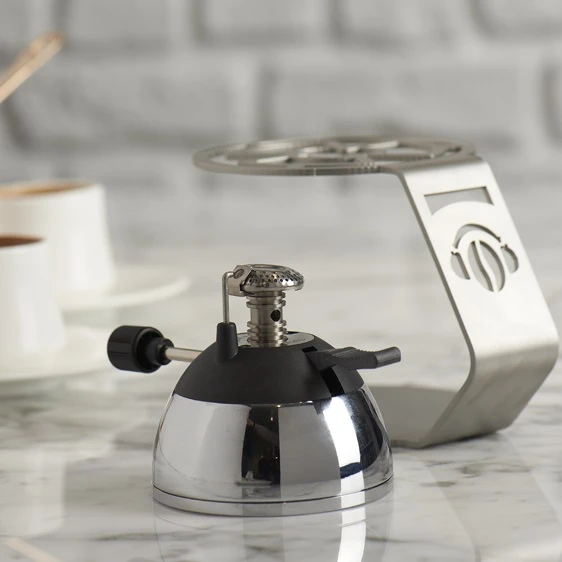 Turkish Coffee Micro Burner
Portable, refillable, Rekrow micro burner
2.435,00₺
Explanation
Using a micro burner for brewing Turkish Coffee allows for greater control over the brewing process. It is crucial to reduce the temperature as the brewing nears completion to avoid rapid foaming of the coffee, which could ruin its consistency and prevent a thick layer of foam from forming. That's why a micro burner with adjustable flame control is an excellent option for brewing high-quality Turkish coffee.
The Rekrow micro cooker is portable, easy to fill, and has a long-lasting flame. However, it is sold empty due to postage security reasons, and it requires lighter gas cylinders for filling.
* Please note that the stand is not included in the price of the product.