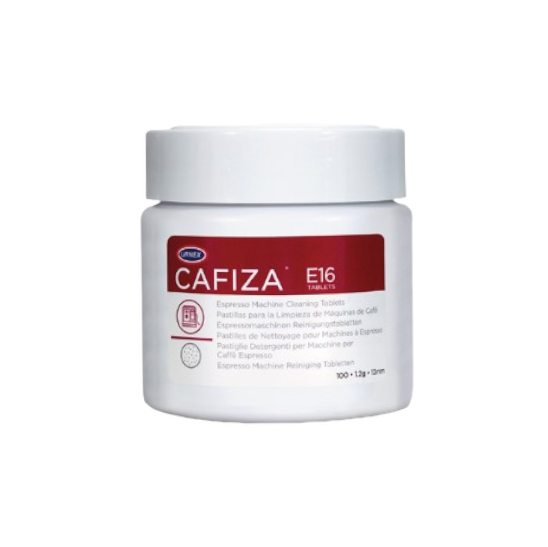 Urnex Cafiza Espresso Machine Cleaning Tablets
780,00₺
Explanation
Cafiza® is a concentrated formula that effectively removes residue from group heads, valves, and lines in coffee and espresso equipment. It comes in a tablet form for easy and controlled dosing into the delivery chamber or group head. The tablets are available in different sizes, making them suitable for a broad range of full automatic machines.
Additionally, Cafiza® can be used with traditional espresso machines to perform backflush cleaning. For best results, use Cafiza® with other cleaning products such as Dezcal™ Activated Scale Remover (powder), Rinza® Milk Frother Cleaner, Rinza® Milk Frother Cleaning Tablets, and Scoopz™.
Cafiza® is also available in a powder form.